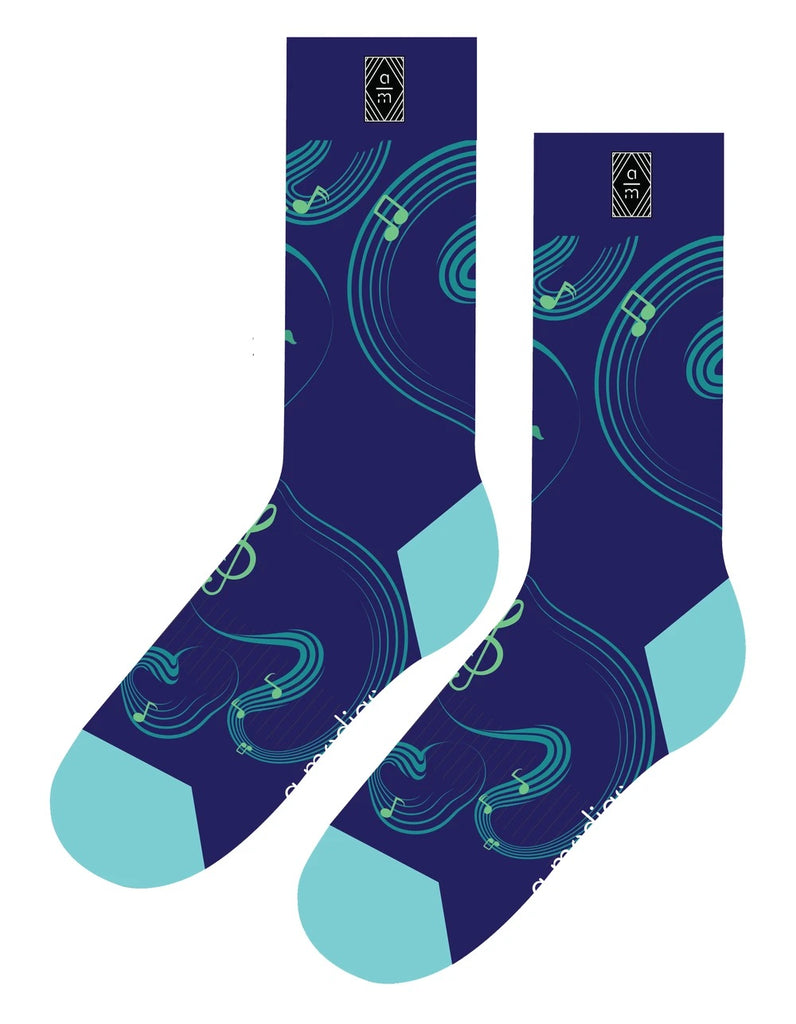 A MEDIAS - Isla Nena by Silverio Pérez
Vieques, also known as Isla Nena, is part of the Puertorrican Archipelago. It is an island known for its beautiful beaches and a long history of colonial resistance. In 1978 Silverio composed what would eventually become its official anthem, a song that reflects the relationship between the main island with this small island and its strong people. Let these beautiful and elegant socks remind you of your own strength and courage as you go about your day.
With this purchase you'll be contributing to the non profit organization Radio Vieques.
Silverio Pérez is a well-known TV and radio personality, as well as a musician, composer, press columnist and writer of 13 published books. He is a founding member of two of the most iconic musical groups in Puerto Rico: neo-folk music group Haciendo Punto en Otro Son and the political satire group Los Rayos Gamma. He also serves as a motivational speaker.
--
Vieques, también conocida como La Isla Nena, es parte de nuestro archipiélago puertorriqueño. Es una isla conocida por sus hermosas playas y por una larga historia de resistencia colonial. En 1978, Silverio compuso lo que posteriormente se convertiría en el himno oficial de Vieques, una canción que refleja la estrecha relación de la Isla grande con la Isla Nena y la fortaleza del pueblo viequense. Deja que estos calcetines elegantes y hermosos te recuerden tu propia fortaleza y coraje en tu diario vivir.
 Con tu compra estarás contribuyendo a Radio Vieques.
Silverio Pérez es una personalidad reconocida de la radio y la televisión, además de músico, compositor, columnista de prensa y autor de 13 libros publicados. Es miembro fundador de dos de las agrupaciones musicales más icónicas de Puerto Rico: el grupo de música neo-folclórica Haciendo Punto en Otro Son y el grupo de sátira política Los Rayos Gamma. También se desempeña como orador motivacional.
---
---
More from this collection