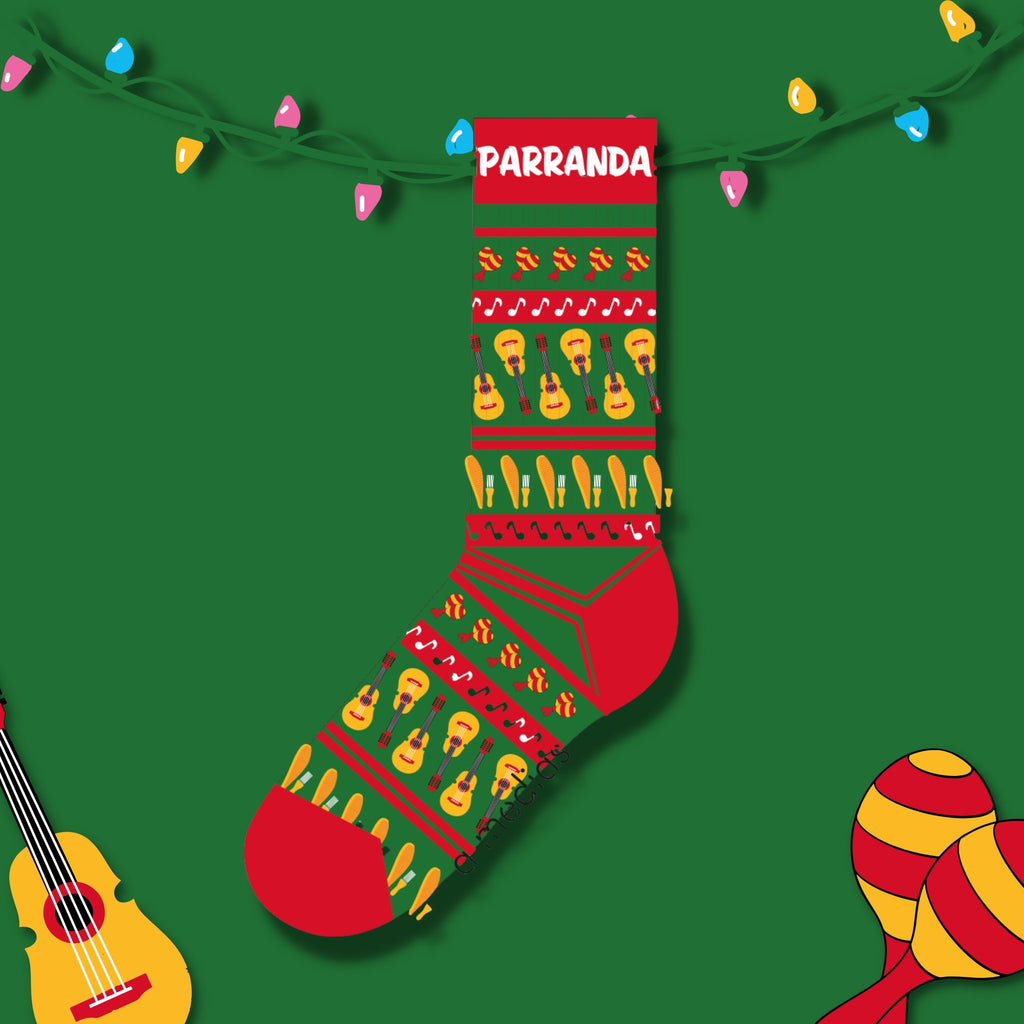 A MEDIAS - Parranda!
Parranda
is the word that we use in our island to describe a musical tradition that takes place in Puerto Rican houses during the Christmas holiday season. The "
Parrandas
" are parties that feature traditional Puerto Rican music, food and drinks. They are associated with pride for our customs, traditions and culture.
The instruments used in
Parrandas
are: The Puerto Rican Cuatro ( our national instrument ), the güiro (an indigenous instrument) and the maracas (known as rumba shakers).
Through this design we wanted to honor our music, our culture and our favorite season of the year: Christmas.
--
Parranda es la palabra que usamos en nuestra isla para describir una tradición musical que se lleva a cabo en las casas puertorriqueñas durante las fiestas navideñas. Las "Parrandas" son fiestas que cuentan con música, comida y bebidas tradicionales puertorriqueñas. Están asociados al orgullo por nuestras costumbres, tradiciones y cultura.
Los instrumentos que se utilizan en las parrandas son: el cuatro puertorriqueño (nuestro instrumento nacional), el güiro (instrumento indígena) y las maracas (conocidas como rumba shakers).
A través de este diseño hemos querido homenajear nuestra música, nuestra cultura y nuestra estación favorita del año: la Navidad.
---
---
More from this collection