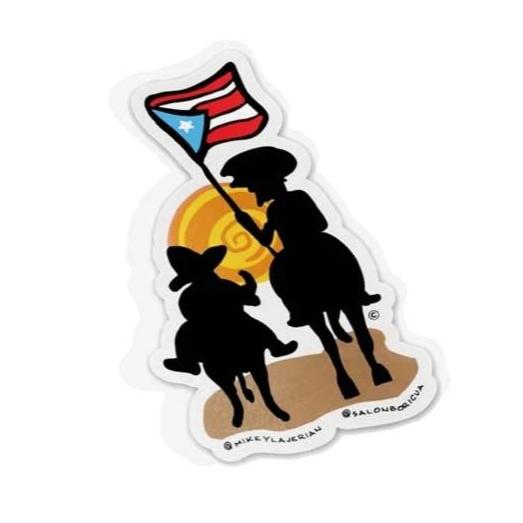 SALON BORICUA - Don Quijote Boricua
In these difficult times that we face as a country we need a bit of the spirit of the Ingenious Don Quixote de la Mancha to fight against our giants. "To change Puerto Rico, my friend Sancho, is not madness nor utopia. It's Justice."
Printed in premium plastic vinyl with laminate to protect against scratches, sunlight and rain. Die-cut.
Designed by Mikeyla Jerian Maldonado.
Size: 3.4 x 2" in
--
En estos momentos tan difíciles que enfrentamos como país necesitamos un poco del espíritu del Ingenioso Don Quijote de la Mancha para poder luchar contra nuestros gigantes. "Cambiar a Puerto Rico, amigo Sancho, que no es locura ni utopía, sino justicia."
Impreso en vinil plástico premium con laminado de protección contra rayaduras, luz solar y lluvia. Troquelado.
Diseñado por Mikeyla Jerian Maldonado.
Tamaño: 3.4 x 2" pulgadas
---
---
More from this collection